The Land Art Generator Initiative has put together this free 73-page
Field Guide to Renewable Energy Technologies
.

We hope that it is a source of inspiration to all designers, homeowners, urban planners, students, artists, and anyone
else interested in a clean
energy future.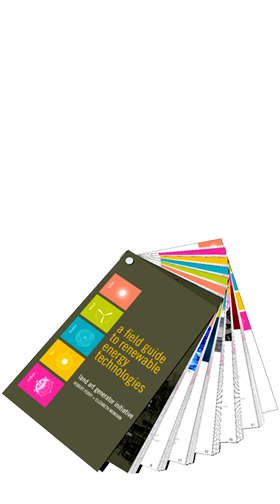 Solar (ECO) System
By Antonio Maccà and Flavio Masi
Designed for Site #3 in Abu Dhabi, on Airport Road adjacent to Masdar City for the 2010 LAGI competition.
MORE >
Renewable Energy Art & Design (R.E.A.D.) intersects art, science, and technology with the objective of teaching the concepts of aesthetic clean energy generation. Explore this section to learn some basics of art outside of the gallery, science of energy, sustainable technologies, and the reasons that we believe that aesthetic renewable energy infrastructure will help guide the future of energy production.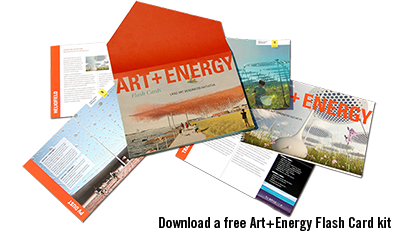 LATEST BLAGI ARTICLES


LATEST NEWS & EVENTS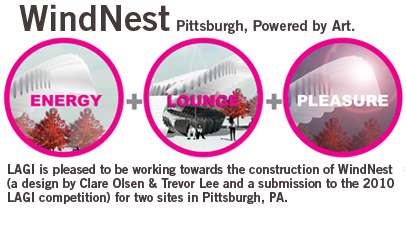 LAGI is a project of Society for Cultural Exchange, a U.S based 501(c)(3)
non-profit. Please consider donating to assist us with community outreach and educational programming.
Your tax deductible contribution will help build support and awareness of renewable energy and public art. Thank You!

Add your dollar amount and click on the donate button to the left.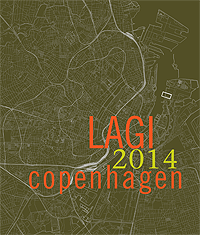 The Land Art Generator Initiative (LAGI) brings together artists, architects, scientists, landscape architects, engineers, and others in a first of its kind collaboration. The goal of the Land Art Generator Initiative is to see to the design and construction of public art installations that uniquely combine aesthetics with utility-scale clean energy generation. The works will serve to inspire and educate while they provide renewable power to thousands of homes around the world.